Healing Solutions Organic Lemongrass Essential Oil (100% Pure - USDA Certified Organic) Best Therapeutic Grade Essential Oil - 10ml
CERTIFIED USDA LEMONGRASS ESSENTIAL OIL - Healing Solution's Lemongrass Essential Oil is registered on the USDA Organic Database

100% PURE LEMONGRASS ESSENTIAL OIL - All of our Essential Oils are routinely tested for purity and results of these tests are publicaly available. We are the only Essential Oils Manufacturer That Makes These Results Publicly Available.

THE MOST UNIQUE & AMAZING SMELLING LEMONGRASS OIL - If you are not ABSOLUTELY amazed, receive a full refund from the manufacturer, Healing Solutions, no questions asked!

SUPERIOR EXPERIENCE: If you are just trying Healing Solutions Lemongrass for the first time and you do not switch to it permanently as your new favorite oil Healing Solutions pledges to refund your money, guaranteed.

HEALING SOLUTIONS OFFERS a PURITY GUARANTEE - PURITY GUARANTEE is our guarantee and commitment to you and all of our customers that the oils we sell have been GCMS tested and analyzed for purity and lack of adulterants.
100% Pure Organic Lemongrass Essential Oil
PURITY GUARANTEE
 is our guarantee and commitment to you and all of our customers that the oils we sell have been GCMS tested and analyzed for purity and lack of adulterants.
BOTTLE & DROPPER INFO -
 5ml and 10ml sizes come in Amber Glass Bottles with Euro Droppers. Sizes larger than 10ml come in Amber PET Essential Oil Bottles and do not include droppers. 
Healing Solutions was founded on the belief that customers should have access to a wide range of high quality essential oils without paying the extraordinarily high prices that usually accompany them. Prior to Healing Solutions, the only real choices available to customers were either large multi-level marketing companies or smaller companies with only limited selections of (typically lower quality) oils.
The large companies meant prices that were many times higher than they needed to be, mostly due to the multi-level marketing structure which required payments to all of the "independent sales representatives" in the sales chain. Our solution to this is simple: Healing Solutions markets directly to the consumer. This allows us to provide a wide range of superior essential oils and blends at prices that just make sense for you, the consumer.
Healing Solutions Customer Reviews
5.0 out of 5 stars - Awesome essential oils!
By 
Kristine M. Cook
 on 
June 28, 2018
I love all the oils by this company. They can be used in a diffuser, on the hands, and on a pillow. With the lavender, I just run my index finger along the top of the bottle and that's enough for my pillow every night, and it knocks me out quickly. I've bought other essential oils from this company and they're all top quality.
5.0 out of 5 stars - I Love Healing Solutions oils!!.
By 
Jodi Van Tassel
 on April 20, 2015
I use Healing Solutions essential oils exclusively. Carrot oil is a fantastic ingredient in anti-aging lotions and serums. It has a strong smell but can be easily over-ridden with Lavender, Rose or geranium oils. (All great ingredients in DIY skin care products!!) Healing Solutions oils are all 100% pure therapeutic grade oils and I can see the results of the products I make. They're as good, definitely a better value, than the pyramid scam oils that cost $50 for a teaspoon!! if you check out their website, they are a family owned and run company which I like as well.
5.0 out of 5 stars - Biggest Bang for the Buck
By 
E Johnson 
on October 22, 2018
I have researched many brands of essential oils. I believe that with this brand you are getting your biggest bang for the buck. A lot of the other high quality oil companies are set up as multi level marketing companies which in turn raises the price of the product. With these products you are getting a high end oil without the fancy packaging, marketing dollars spent or the commissions paid to its consultants.
5.0 out of 5 stars - Exceeded my expectations!!!
By Kris H on March 24, 2017
I absolutely love this oil! I got it because I suffer from constant nausea due to Crohn's. I have used ginger tea and chews in the past, but sometimes I found myself unable to eat anything due to extreme nausea, but still needed some form of relief. A few drops of this oil in the diffuser and most of the nausea feeling is gone. Great product. I've bought other scents from the same company, and they have yet to let me down.
Learn More About our Pure and Natural Essential Oils As Seen on The Balancing Act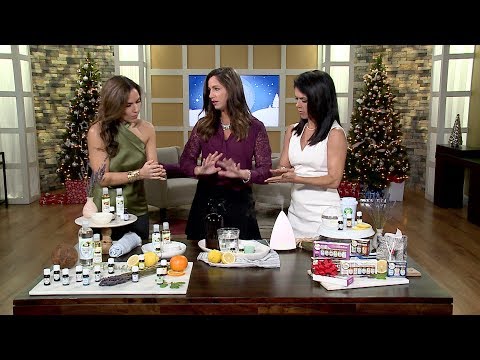 Natural Essential Oils Can Be a Healthy Gift This Year - YouTube
Video will open in a new window
Using the eBay App? Paste link into a browser window: